Safety! Safety! Safety!
Sorry, but we can't say it enough. Our members have worked very hard to provide a Safe, Clean and Enjoyable environment for our sport. Please read over our Rules and Safety page before you visit the range for the first time. We have a lot of young archers on the range. It is up to us to set an example for the future of the our sport.
Don't Forget!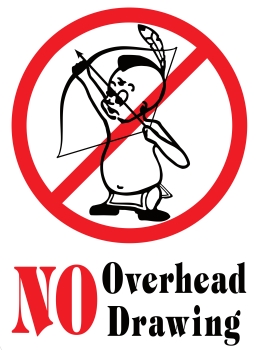 Blade Betts Eagle Scout Project
Blade Betts has been a club member with his family since he was 6 years old so when he was deciding what his Eagle Scout Project was going to be, he decided to give back to the club he loves…our Club. Seeing all the shoot and work party notices attached to the front gate and surrounding fence gave him the idea to build a new message board which is located to the left of the front gate. This gives us one centralized location for all of our notifications and will include some information about our club and events.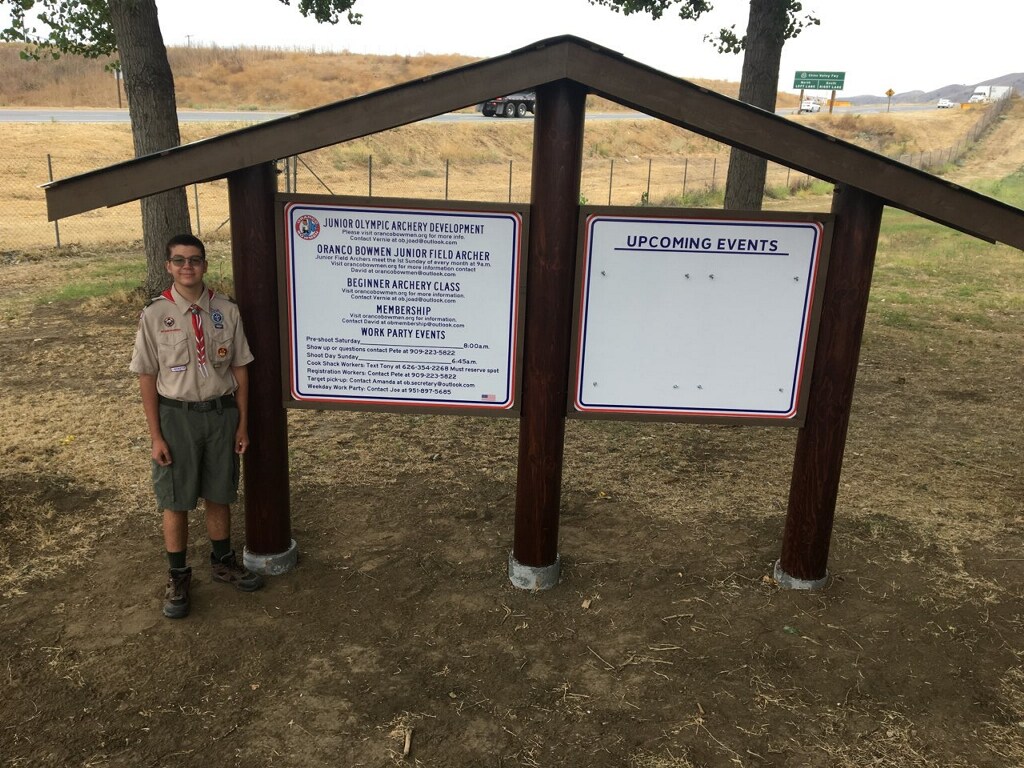 As you can see, he and his Dad Ben did a fantastic job!
A big Thank you to the Betts Family for your contribution to the Club and all your hard work
Come out and support our Club
Oranco Bowmen is a private, not for profit, Archery Club. No one gets paid for their time. We need volunteers to help maintain the range and keep it Safe, Attractive and Operational. This is why our volunteers are so important. Keeping about 45 acres safe and clean is a big job, but with the help of our members, we can keep Oranco the nicest range in Southern California.
Work parties are held on the Saturday prior our major shoots. If you would like to get Work Party announcements, make sure to get on our email list. Sign up here
February 11
April 22
June 24
October 6
December 2